Vibrating Screen Used in Waste Battery Recycling
Now more and more customers pay attention to environmental protection issues. Recently, many customers have asked about our vibrating screen used for the recycling of used batteries.
We have a lot of experience and corresponding solutions in this regard.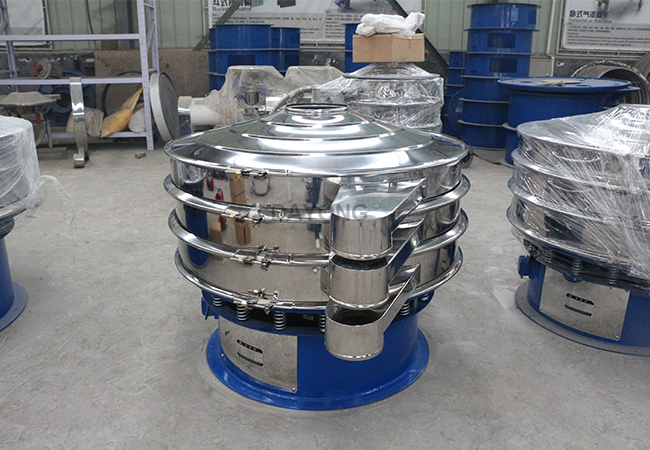 Take one of our customers as an example, the customer site situation is as follows:
The company crushes the battery after recycling to obtain carbon powder, copper powder, and plastic sheets and strips. After processing, the toner contains copper powder and plastic flakes. Plastic flakes greater than 40 mesh account for 1%; copper powder less than 40 mesh is greater than 120 mesh, accounting for 2%; the rest are carbon powder less than 120 mesh, screening purpose: The plastic pieces and copper powder in the carbon powder are sieved and removed by a vibrating screen to obtain carbon powder with higher purity, and then used again.
The customer's expected production line processing capacity is 1t / h. Combining the customer's processing capacity and equipment cost requirements, our company recommended a 1500mm diameter rotary vibrating screen to the customer for processing. The customer quite approves the customer and communicates the requirements of the equipment in detail with us.