■ Specifications
Attention1:
This ultrasonic vibrating screen is a customizable machine, which can be manufactured by different needs. Generally, this machine was used as one layer, but we can design two or three layers as customers' requirements. The transducer can be connected on every layer.
Attention2:
The ultrasonic vibrating screen also be called as other name in different country, for example, sometimes will also named it as Ultrasonic Sieve; ultrasonic vibro sifter; ultra-sonic Vibrating Separator and so on.

Distinctive features:

1.Gate design: This ultrasonic vibrating screen adopts gate design, the operator could decide the material screening time.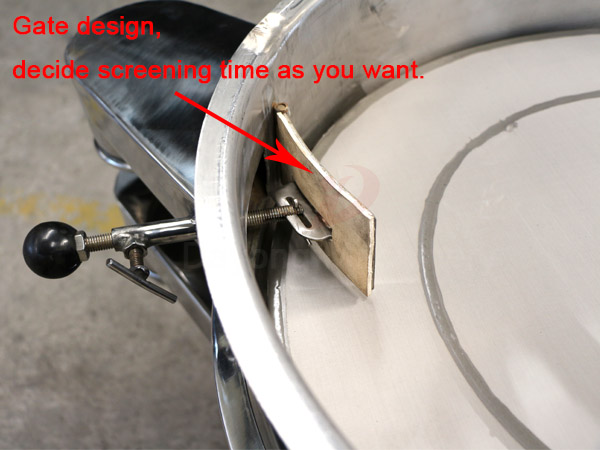 2.Aviat
i
on plug:
The delicate aviation plug prevents the fine powder entering into.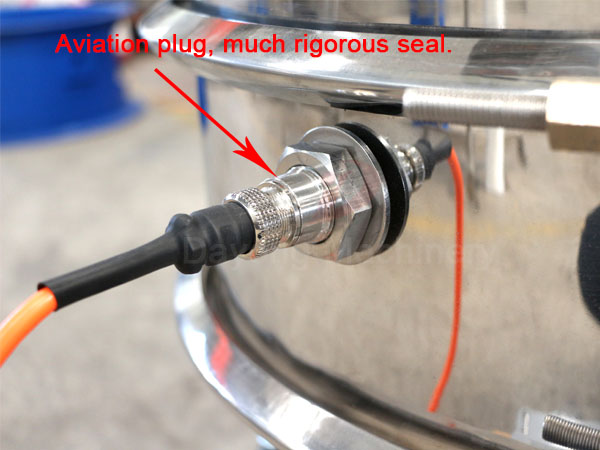 3.Pressed spring:
The springs was pressed into the spring pedestal by mechanical force, much stable and firm.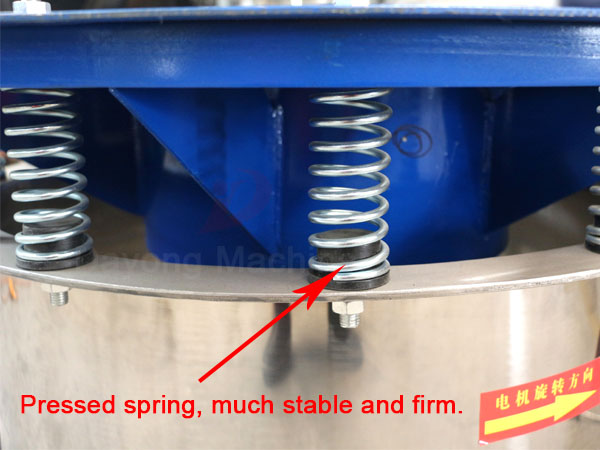 4.Extended copper screw:
There are extended copper screw on every clamp, much safe and durable.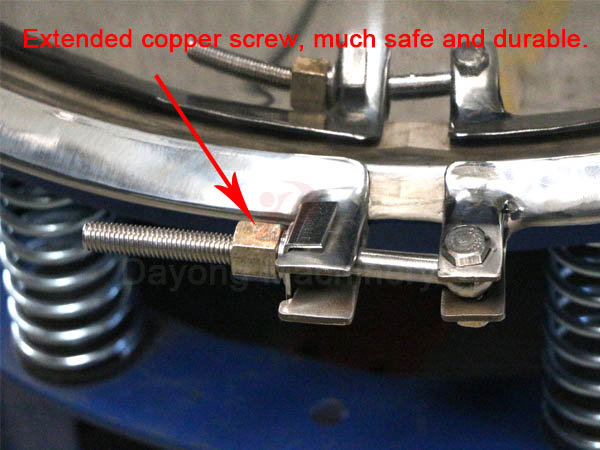 5.Great sealed generator:
This ultrasonic vibrating screen installs a great sealed generator to prevent some powders entering into and cause short circuit.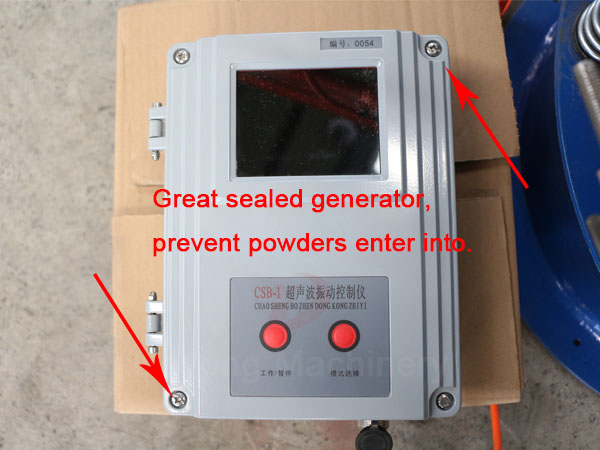 Application industries:
1. Chemical industry: resin, pigment, cosmetic, coatings, etc.
2. Food industry: sugar powder, starch, salt, rice, milk powder, egg powder, sauce, syrup, etc.
3. Metallurgy and Mine industry: aluminum powder, copper powder, ore alloy powder, welding rod powder, etc.
■ Technical Data
Model

Power(KW)

Sieving diameter(mm)

Effective area (㎡)

Volume (mm)

Layer

DYC400-1S
DYC400-2S

0.18

320

0.0804

580*580*560

1-2

DYC600-1S
DYC600-2S

0.55

550

0.2124

800*800*680

1-2

DYC800-1S
DYC800-2S

0.75

750

0.4072

900*900*780

1-2

DYC1000-1S
DYC1000-2S

1.5

950

0.6221

1160*1160*880

1-2

DYC1200-1S
DYC1200-2S

1.75

1150

0.9331

1360*1360*980

1-2