■ Specifications
Trommel screen as one kind of the earliest screening equipment still play an important role now
,The trommel screen also be called as other name in different country, for example, sometimes will also named it as roller sieve,drum screen,trommel Separator and so on.
Structure:

Trommel screen consist of motor,reducer,trommel device,rack,seal cover and inlet and outlet.
Heavy type trommel screen:
Motor,reducer with rubber wheel,or motor,reducer with 45# steel geared ring.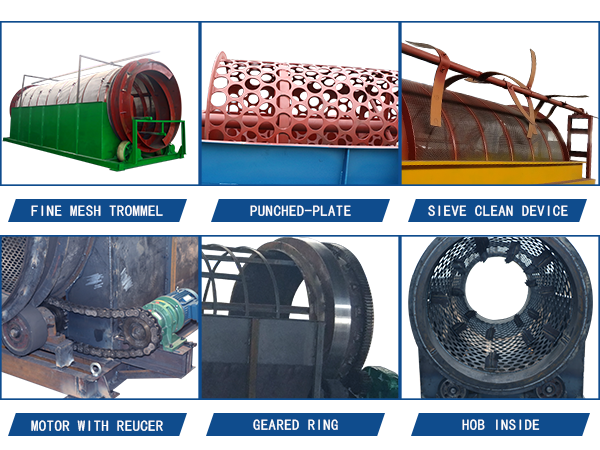 Lity-duty trommel screen:

Motor diect connect BWD reducer,with shaft design,multideck design.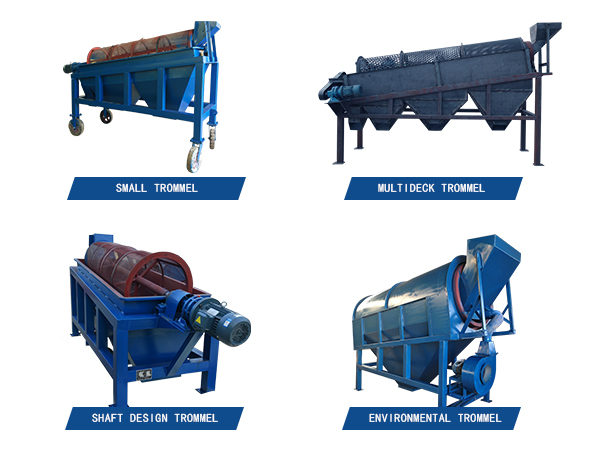 We suggest sidewall conveyor,plate conveyor for trommel screen production line,welcome inquiry.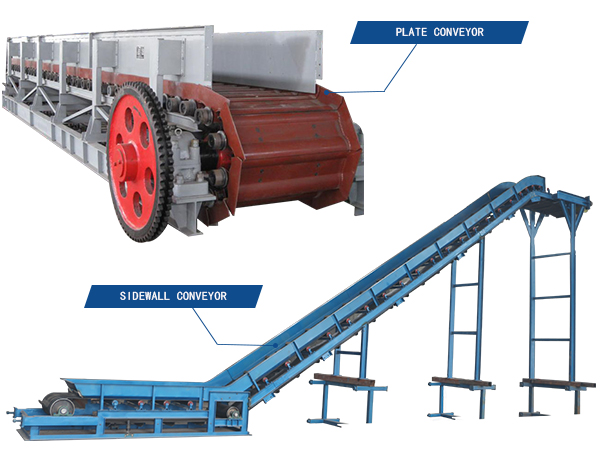 Distinctive features:
1. Durable machine: Put the screen cloth on a special underboarding to reduce the damage from material so that it can last a long service life.
2. Economical machine: This machine is very reliable without much maintenance, only need to replace wearing axle, reduce expenditure.
3. Environmental machine: This machine was covered by shielding cap, no dust splash, no pollution.
4. Changeable machine: The support and frame can be thicken by customers' requirement; the motors can also be designed as customers' required.

1. Quarry industry: suitable for screening and classifying gravel, clay, mountain meal, sand, etc.
2. Coal Industry: suitable for screening and classifying lump coal, coal dust, coal washing, etc.
3. Chemical industry: fertilizer industry, etc.
4. Mineral-selecting Industry: suitable for grading and classifying lump, powder substance, etc.
5. Recycling industry: solid waste, scrap tires, plastic, etc.
6. Other industries: metallurgy, construction, building materials, abrasives.
■ Technical Data
Diameter(mm)

Length of Screen

(mm)

Discharge

Size

(mm)

Capacity(m³/h)

Power(kw)

DYT-620

600

2000

0~100

1-5

0.75

DYT-825

800

2500

2-10

1.1

DYT-1030

1000

3000

10-30

2.2

DYT-1235

1200

3500

20-50

4

DYT-1540

1500

4000

40-80

5.5

DYT-1850

1800

5000

80-150

7.5

DYT18100

1800

10000

200-250

15

DYT-2280

2000

8000

250-300

22