■ Specifications
DZS series vibratory conveyor uses the vibration motor or exciter as vibration source, by the guide spring transmit the exciting force to the conveying pan, so as to reach the purpose of conveying materials. DZS series vibration conveyor can choose both open and closed structures, used to convey a variety of normal temperature, ordinary materials, and can transport many high temperature, virulence and other unconventional materials, mainly used in metallurgy, coal, building material, chemical industry, abrasive and other industries.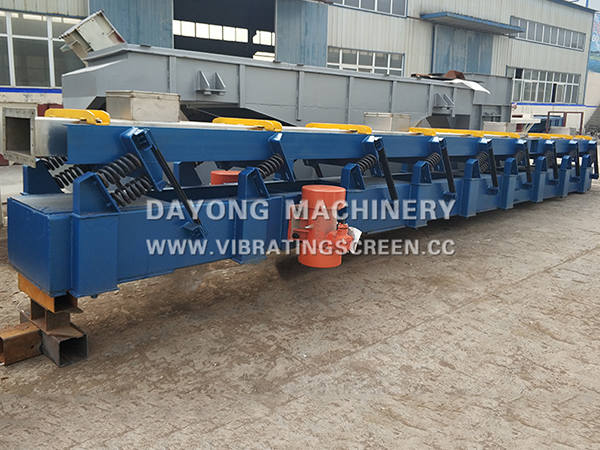 1. Stable structure, convenient installation and maintenance.
2. According to customer site requirements can achieve the multi-point feeding and multi-point discharging materials, achieve a multi-purpose machine.
3. Low noise, enclosed structure can achieve the no pollution operation.
4. Can customized, and can add the screening, drying, heating, cooling and other process requirements during the transportation process.
5. Long conveyor distance, can be up to 20m.
6. Rest assured purchase, equipment lifetime warranty, low maintenance cost in later period.