■ Specifications
Introduction

High frequency stack sieve is a special product of DAYONG company. With the principle of double degree of freedom resonance, the single vibration source (vibration motor group) is designed to realize the compound vibration of the whole machine linear vibration and exciter knocking screen. Vibration parameters can be controlled by frequency conversion. The vibration way of this equipment is unique, saving energy, high screening efficiency, large processing capacity, advanced technology, simple structure, stable and reliable operation, is the field of fine-grained material screening one of the most advanced equipment.
The series of equipment not only applied for the mineral processing, coal preparation and other industries fine grained material wet classification and dehydration processing operations, according to the needs of the field set to 1 to 5 layers. The series of sieve machine adopt flexible polyurethane fine screen, high porosity (28 ~ 45%),the average life expectancy of more than 6 months.
High frequency stack sieve can be used for iron ore, lead-zinc mine, tin ore, tungsten ore and other black, non-ferrous metal ore mining field closed-circuit grinding grading process, combined with the cyclone classification, high efficiency classification can significantly reduce the grinding Machine cycle load and over grinding, improve the beneficiation recovery rate.
High frequency stack sieve can also be used in coal preparation plants, combined with cyclones, FBSTM coarse coal slag fluidized bed sorting machines or LXA coal combined with screw sorting machines.
Multi-layer high frequency vibrating fine screen can also be used for feldspar, quartz, kaolin and other non-metallic concentration plant grading, desliming, dehydration and other processes.
Processing capacity large, screening efficiency as high as 80% or more.
Multi-channel parallel, take up small space. The maximum can be achieved five parallel, expanding the original multi-channel feeding principle.
Screen frame with rubber spring suspension support, low noise, low power consumption, equipment, dynamic load is small, so there is no special requirements on the installation base.
The use of forced pulp distribution to the mine, reducing the flow rate of sieve pulp pulp to extend the life of the screen; at the same time can even spread the slurry in the sieve surface, favorable to improve the processing capacity and screening efficiency.
Dual-vibrator configuration, linear vibration with the re-pulp patented technology, screening material flow area is long, faster transmission, the maximum from the feed in the fine-grained material.
Configuration of high quality, high opening rate, long life of the patented product - anti-wear wear polyurethane screen (sieve fine 0.074 mm), to ensure the lowest production costs.
Frequency design, effective control of sieving particle size, more rational use of the screen for grading.
Equipment surface adopts anti-corrosion wear-resistant spray treatment, effectively extend the equipment life, reduce equipment maintenance.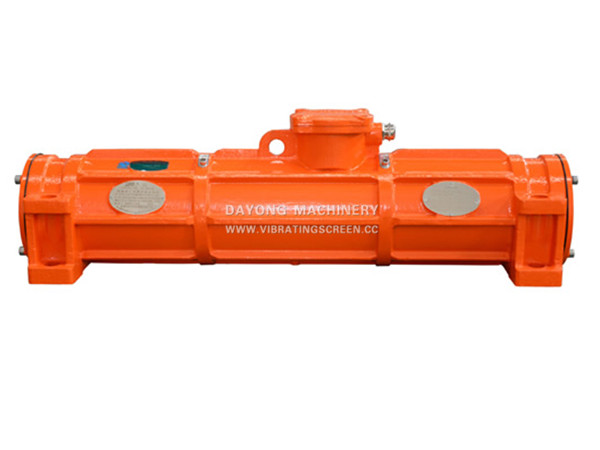 Feeding concentration : 40 ~ 60%;
The number of feed way: 1, 3, 5
Screen Material: Complete flexible polyurethane slatted Screen;
Screen aperture: 0.074 ~ 1.00mm.
■ Technical Data
Model

Vibration frequency(r/min)


Particle size(mm)

Capacity
( ton/hr)

Power(kw)

Screening area(㎡)

Overall size(mm)

HGZS-33-1007Z

1500

0.043-6.0

30-120

4.5

4.41

4050×1510×3530

HGZS-44-1007Z

1500

0.043-6.0

40-150

4.5

5.88

5019×1510×3889

HGZS-55-1007Z

1500

0.043-6.0

50-200

4.5

7.35

5640×1510×4204

HGZS-33-1207Z

1500

0.043-6.0

35-130

4.5

5.25

4573×1803×3560

HGZS-33-1207Z

1500

0.043-6.0

45-150

4.5

7.9

5402×1803×3562

HGZS-44-1207Z

1500

0.043-6.0

45-180

4.5

7.03

5193×1803×3895

HGZS-44-1207Z

1500

0.043-6.0

60-120

6.0

10.54

5845×1803×4015

HGZS-55-1207Z

1500

0.043-6.0

60-220

4.5

8.88

5813×1803×4243

HGZS-55-1207Z

1500

0.043-6.0

80-250

7.2

13.2

6747×1803×5398

HGZS-55-Z1510Z

1500

0.043-6.0

170-250

3.92

15

8120×2177×7524