■ Specifications
Product Description
Vacuum feeder is to move the suspended material in a relatively uniform stream from a feed or supply source to a delivery point. The application of air, supplied via a vacuum pump or blower, creates a high enough air velocity and low enough solids to air ratio to effectively move the materials.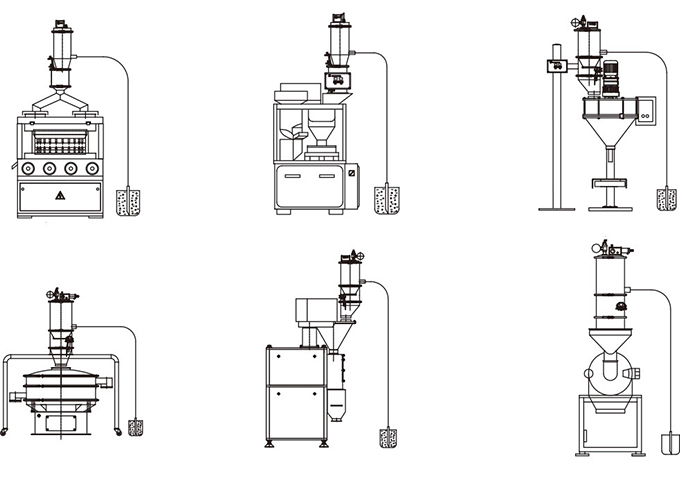 Main Features
1. Meet GMP standard.
2. Simple structure, small size, maintenance-free, low noise.
3. Fully enclosed structure, no pollution generated.
4. Modular structure, easy to clean and disassemble.
5. Flexibility and space saving.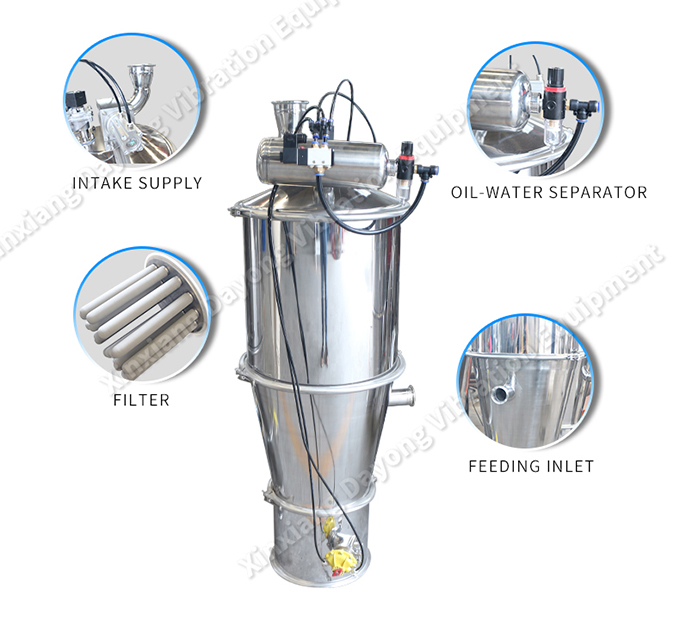 Application Industry
Vacuum feeder can be widely used in magnetic materials industry, food processing industry, plastic processing industry, lithium power industry, coatings industry, chemical industry and pharmaceutical industry etc.
■ Technical Data
Technical Parameters of Vacuum Feeder

| | | |
| --- | --- | --- |
| Model | Power (kw) | Capacity (kg/h) |
| ZKS-1 | 1.5 | 400 |
| ZKS-2 | 2.2 | 600 |
| ZKS-3 | 3 | 1200 |
| ZKS-4 | 5.5 | 2500 |
| ZKS-5 | 5.5 | 3200 |
| ZKS-6 | 5.5 | 3200 |
| ZKS-7 | 7.5 | 6000 |
| ZKS-10-6 | 7.5 | 6000 |
| ZKS-20-5 | 11 | 5000 |