Pakistan macroporous resin granule drum separator
Material Detail:

Macroporous resin, also called totally porous resin, is made by the polymeric monomer, cross-linking agent, pore-foaming agent and dispersing agent as the function of polymerization. Due to its specific adsorbability and filtrability and purification function, macroporous resin is widely used in environment protection, metallurgy, chemical, pharmacy and medicine industry, especially used in biochemical products, separation and purification of natural product, drug preparation, separation of organic compounds and catalyst in chemical reaction. Besides, macroporous resin was diffusely used in industry waste water treatment.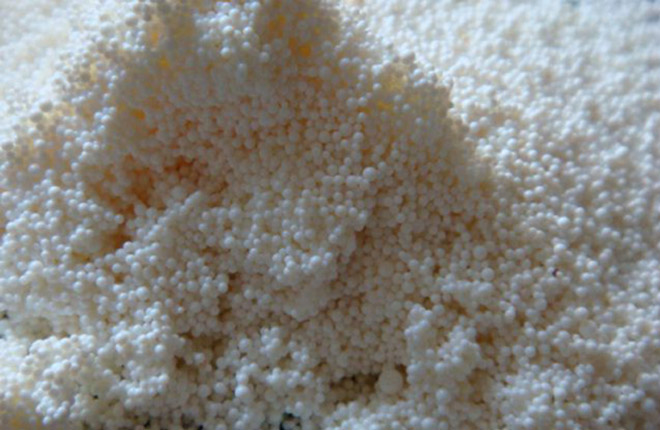 Client Information:
Country: Pakistan
Material: Macroporous resin granule
Material Size: 2mm, 3mm, 5mm
Handling Method: Grading
Capacity: 2t/h
Machine Model: DYB-1200-2S
Machine Material: Stainless steel 304
Voltage: 380V
Power: 3kw

Recommended Machine:
According to customer's requirement, Dayong Machinery recommended the brand new lower frequency drum separator DYB-1200-2S. Details as below:
Whole structure: The effective screening area of this machine is 1.13 ㎡, the parts contacting material is made of stainless steel 304, other parts is made of general carbon steel, double viewport for observing mateiral movement. Different from rotary vibrating screen, drum separator adopts extended bolt to fasten whole screen frame, much stable and firm.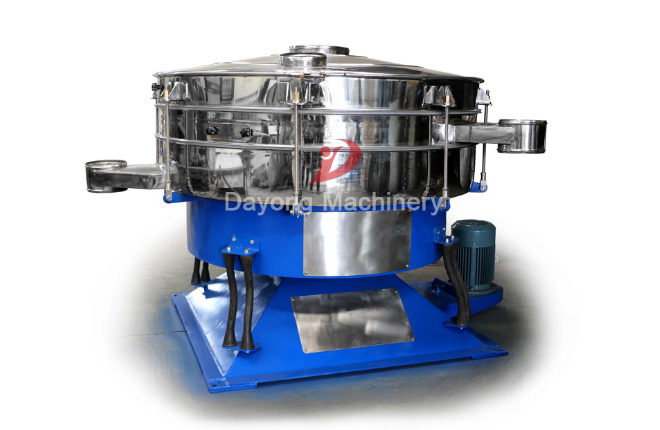 Drive Motor: This drum separator adopts lower frequency drive motor, connected by V-type belt, actuate the center bearing in whole machine. Then adjusting the eccentric distance of eccentric block to produce the non-linear , like human screening low-frequency rotary movement, which prevents the material damage by high frequency vibration produced by rotary vibrating screen. Besides, the operator could decide the material moving time from adjusting the radial direction angle.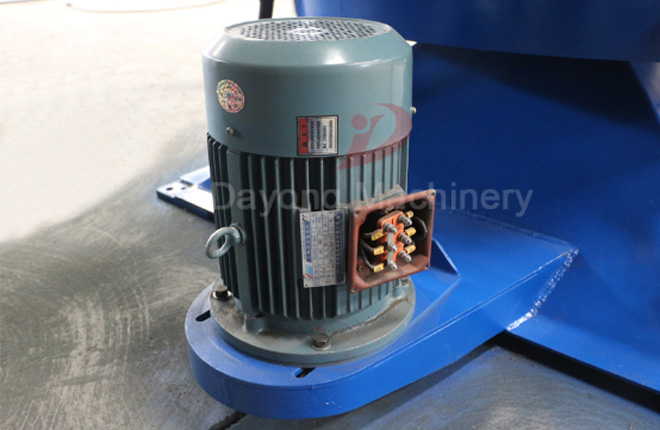 Multi-function Outlet: This drum separator outlet could be made interlinked type. According to customer's practical need, recycle 2mm and 3mm material and get 5mm material. Also could get different size material in other process, only need to rotate the outlet.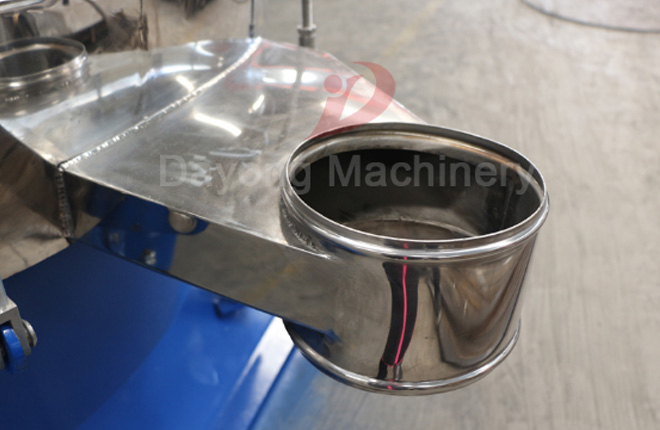 Rubber Outrigger: This machine adopts four rubber outrigger below machine body, installed on the pedestal, take the effect of proventing machine rotating, buffering tumbler strength and supporting whole machine so as to keep the machine run stably.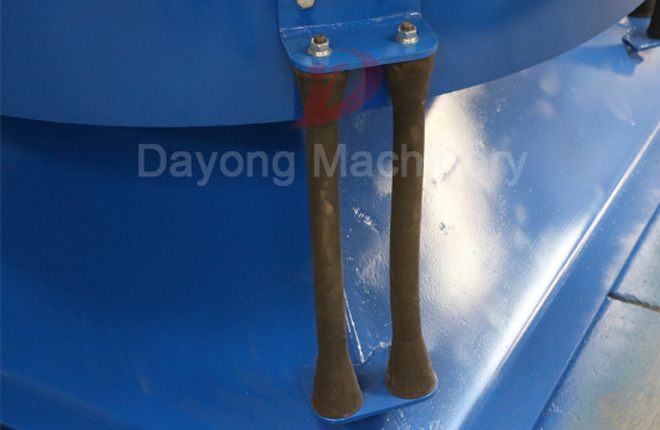 Upright Fastening: This machine adopts extended copper nut and thicken bolt to fasten the whole screen frame, adopts thicken convex gasket to prevent bolt falling off, much durable.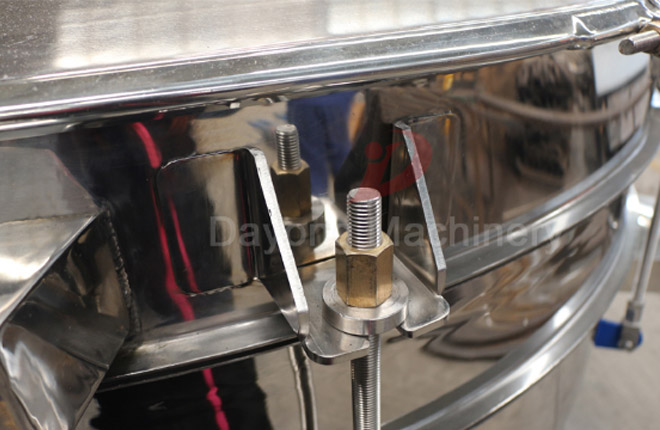 Delivery Details:
1. Delivery Date: April 20th, 2016
2. Delivery Port: Qingdao Port
3. Present fumigation free wooden packing case.
4. Prolong warranty to 18 months.
5. Motor could be replaced in 10 months if no human factor.